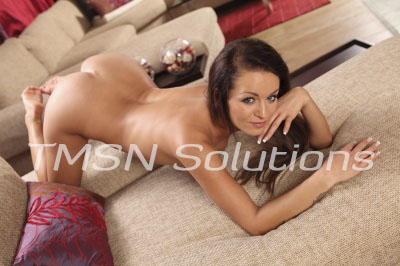 Sinful Serinda 844-33-CANDY (844-332-2639), ext. 394
My girl Jazzy and I were having a girls night out at this very chic bar in town that had just opened up. I had been sitting at our table all by myself while Jazzy had to powder her nose. This was fine as I was watching the people and the fun they were having. Keeping my eyes open for any man that's pants could reveal a treasure lying in wait inside. I just wanted to see a big, thick, long dick imprint in those pants to entice my appetite.
While I was sitting there sipping on my watermelon martini I feel a sudden presence near me and look over. Semi-surprised I look over to see this very well-dressed man sitting in Jazz's chair. My eyebrows arch, unable to see what is waiting for me in his pants, however, because he is dressed so well and was handsome, I decided to give him a chance.
We begin talking, this well-dressed man and I. I'm enjoying his charisma and his smile, not yet put off by the fact that he has just sat down totally uninvited to my table and in my friend's seat. Before I know it we are getting along better and better and it becomes obvious he is trying to get me to take him home for the night. At this time though, Jazz returns from the bathroom to see her seat occupied and I can see she is not at all pleased.
Before I could get out a word of introduction for Jazz and my new drinking partner Jazz becomes enraged. "Who is this small-dicked man, why the hell does he think he can talk to you and sit at our table?!". Shocked and surprised my mouth gapes open. I had no idea this man had such a pathetic little dick. Jazz very suddenly yanks the well-dressed man to his feet by his arm. In the process knocking the drink out of his hand as he stumbles to his feet. Jazz begins poking her finger right on his crotch, right where his big dick should be. "See Serinda, there is nothing here, this woman is dressed like a man and trying to fool you!!" Jazz says very angrily. I shake my head in disapproval, I have never had any intentions of taking a man home with a little dick, let alone no dick.
The well-dressed man is obviously embarrassed and people begin to stare. I'm not sure if it was the drinks or the fact that this man tried to fool me that made the fury inside of me snap. Before I knew it Jazz and I had reached for our purses and pulled out our purse sized vibrators. Always on hand in case we end up needing a quick cum in the bathroom. Faster than I could blink Jazz had the man bent over and his pants around his ankles. The people around us pointed and laughed at the very small almost clit sized dick this well-dressed man was packing between his legs. Not to mention the jelly bean sized balls if you can call them balls. Pushing her vibrator into his ass Jazz let's out with a yell "Take this in your ass pussy you pathetic, worthless, poor excuse for a man!". Jazz is not using any lube and now fucking his ass pussy with extreme force. I begin to feel inclined to join in and so I do. I grab my own vibrator and force it into the well-dressed man's mouth. "Take it into your pussy slit and your mouth you woman" I hiss at him. Now Jazz is forcefully fucking his ass pussy while I am making him deep throat my vibrator and some of my fingers. placing it between my legs as if to pretend it is my own cock which is bigger than his!
Everyone around us is still looking and gasping but now they are laughing. Jazz continues to pound his ass pussy and I continue to fuck his mouth, both of us laughing while smacking him in various places. "Who deserves to be fucked like the woman he is!" I shout while plunging my vibrator further down his throat. "How DARE you try and pretend you have a real cock to entice my friend with" Jazz yells and smacks his ass hard, leaving red handprints for him to remember her by. Together we fuck this well-dressed man into submission and humiliation. Enjoying every second and every laugh the large forming crowd provides. After we finish and release the well-dressed man we knew he'd never be welcomed into this bar ever again.
Do you have a clit-dick? I think you need to be punished!
Serinda
844-33-CANDY
(844-332-2639)
ext 394
http://www.hotmilfphonesex.com/author/serinda