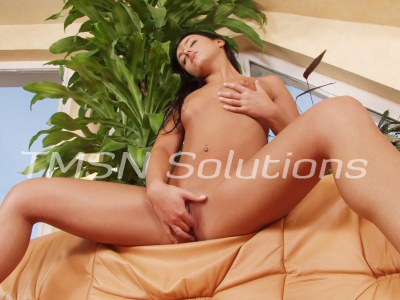 Avery  1-844-332-2639 ext. 228
Anyone who's called me knows I love to masturbate, and that I love it even more when I have someone to do it with! I get to hear your every second of you pleasuring yourself with me. Every moan. Every grunt. Every sweet release. How could I not be addicted to all my phone fuck buddies?
I get to touch myself and have an orgasm (and sometimes multiple) and listen to someone else have one too. One of my biggest turn ons is hearing a man get excited and cum. To the point where I prefer porn when you can hear the man enjoying himself. It gets me every time and it's even more intense when it's in my ear.