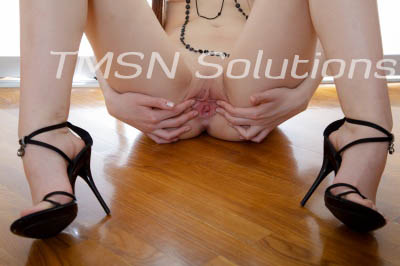 MILA 844-332-2639 EXT. 220
I am very disappointed to say that I can't fuck for today. My pussy is very swollen from the damage it took the other night. I was hanging out with this really attractive guy who liked me. I could tell by the advances he kept making that he wanted to fuck the **** out of me, and I obviously wanted to as well. Well, one thing led to another and we fucked again, and again, and again, and again. I just couldn't help myself, it felt so good. His cock was so thick and wide, I loved the feeling of him stretching me as he entered my pussy. Then, the force he would use while fucking me was so strong I almost couldn't handle it. 
To make matters even better, at times when he was fucking me with my legs spread, he would spit on his fingers and start rubbing my clit. This drove me crazy. I almost could not comprehend the sensations and feelings that were going through my body. I came on his beautiful, thick cock so many times that night. Finally, at one point we were about to go again, and he asked me if I was ok to go one more time. I had my legs up and his cock was right there pressing at the entrance of my pussy. My head told me that I had reached my limit and I had better stop before I hurt myself, but my pussy was telling me to let him in so I could feel him inside me again. I kept shaking with excitement and I felt his cock pressing up against my pussy more, so I had to let him in.
Feeling his cock stretch me and slowly go of all the way inside of me gave me a feeling of excitement and relief at the same time. I knew I was going to be in pain after this but for now, all I cared about was this cock pumping in and out of my battered and soaked pussy. That night when I got home, everything was sore, my pussy, my asshole, my entire body. Even the next morning when I woke up, everything hurt. My pussy was swollen and my back was and still is in some pain. However, with all these damages that I have suffered, I can definitely say that it was worth it! Hopefully, I'll be better by tomorrow….  
Mila
844-332-2639 ext. 220