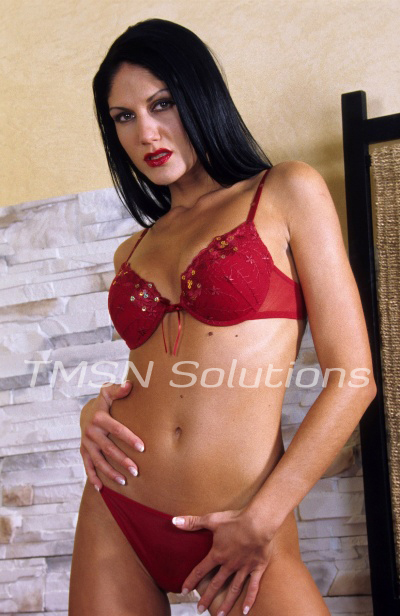 It's funny how much men bitch about being cock teased, while they all seem to love it so very much. :laughs: Oh sure, some who will read this will, laugh and say that's its totally untrue, but that's just the male ego trying to compensate for something it doesn't want to admit. I mean, why is the cock tease the center of attention?  Why do men always want what they can't have… even when they know they really aren't going to get it.
The answer is pretty simple… men just like it when I play with them. They like that feeling of me chasing, they like it most of all when the "prey" leads them on… especially when they're the ones who I truly hunt and play with. :laughs:
Call me tonight and experince cock control, i know you like it.
* Lola is una mujer domaninte que posee tu mente y tu cuerpo, llamame tambien hablo Espanol **
Domina Lola
1 866 239 2972