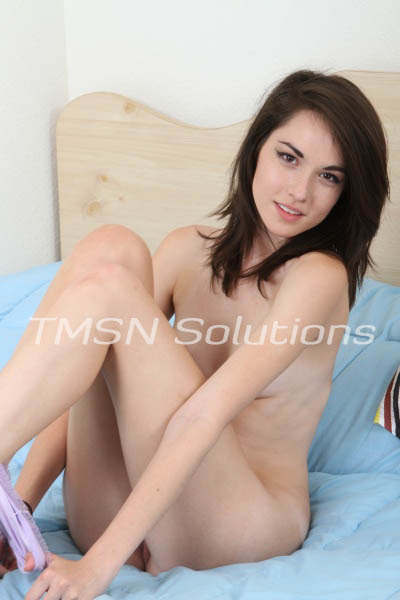 CANDICE 1844-33-CANDY Ext 233
There is just something about a man in uniform who gets me worked up. I love seeing those tight dress pants, the thick bulge where there thick cocks are and the those sexy 'high and tight' style hair cuts.
I role my window down and look at the officer approaching, I knew exactly why he had stopped me, I barely stopped at the stop sign. It late and I am super tired and in a hurry to get home. I am almost home and he just had to stop me. I roll the window down as he greets me as expected.
"Ma'am, do you know why I stopped you tonight?"
I play dumb and respond with a simple no with a look of confusion on my face.
"You didnt stop at that stop sign back there, I need your license, registration, and proof of insurance.
I reach in the dash and hand him my info. He looks at my ID.
"18, barely legal. Haha" I blush bright red as he looks me over give me a second and I will be right back.
At this point I am sure hes gonna give me a ticket, my dad will **** me if I come home with a ticket. I hold my breath a beat as he walks back up. I look at him as hes about to speak, I open the door and step out, we are on a quiet dark street and he looks at me dumb founded.
"What are you doing? He asks and I giggle. I grab his hand and walk him around the car out of view. I look up at him shyly and slowly lower myself on to my knees. I undo his zipper and I can feel his cock growing as I am working to get it out. I slip him through his briefs and out through the opening in his pants.
I look up waiting for protest but its like he is frozen in time. I take his cock in my hand and slowly wrap my mouth around it and begin to suck. I hear him let out a long hard breath. I slowly begin to suck harder pulling him into throat feeling him swell. I swirl my head around the head of his thick cock sending chills over him making him tremble. I lick from the base of the cock all the way to the head. I suck him nice and hard until I feel him quicken. His breathing gets faster and faster and then I stroke him bringing my hand to meet his mouth. It doesnt take long before I feel him explode in my mouth. I swallow his load and look up innocently. He takes the ticket in his hand and tears it up.
"You are free to go Ms. Moody."
I get in my car and pull out. What did I just do???……..