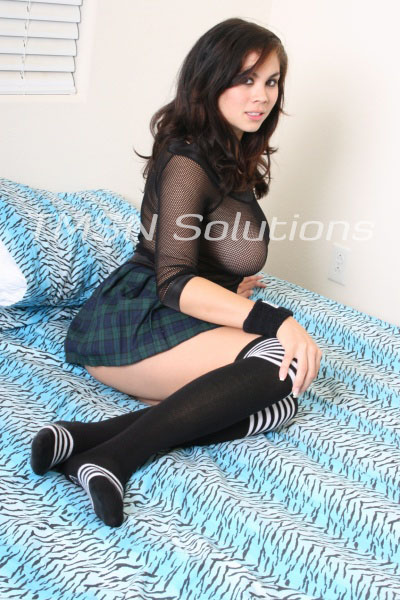 I strolled into the house as directed my babybag on my side, my boobs bouncing before me. I have a big sexy grin on my face. I am wearing my school girl outfit. I look around and spot you in the crib and head over looking down at you with a warm smile.
I give you a warm embrace only to find out that you have taken off your diaper.
"What a bad baby boy.  You must be punished."
I head over to the babybag and pull out my paddle. It's time for your punishment.  Then we can cuddle and watch cartoons. Don't you just love your teen babysitter? 
Gianna
844-332-2639
Ext. 355