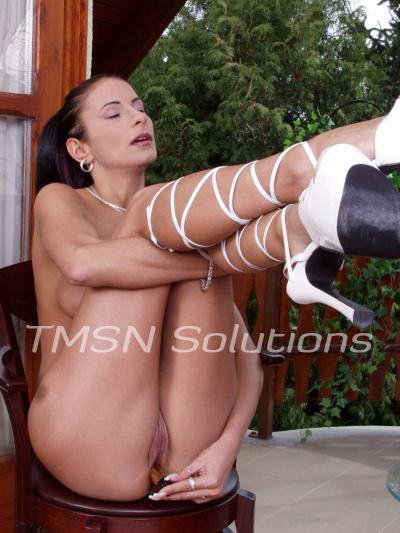 Sometimes, all a lady wants is a quiet evening in. A cocktail, some good food, and her favourite vibrator.  Want to join me?
Oh, I know it can be a little hard over the phone, but don't worry, I'll tell you exactly what to do.
You and I are one; my hand around the slim smoothness of my vibrator is your hand around your hard cock.  As I stroke it with my palm, run my thumb over the tip, your hand does the same with your dick, stroking the shaft, smearing the precum leaking from the head.  Now, as I slide my vibrator into my hot pussy, you know it's really your hard, hot cock pushing inside of me, feeling the clench of my wet cunt.  Your hand working your shaft is really the walls of my cunt, the smoothness of my vibrator is really the hard push of your dick, and before long we're both screaming in orgasm.
What do I have planned for next time?
Claire
1-866-514-4714
http://www.sinfullysexyphonesex.com/claire.html