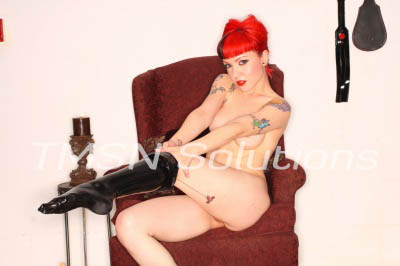 844-332-2639 ext 205
Hey studs, sluts, sissies and simpering cumrags, I've been deciding to allow you all a glimpse into my mind. I'm often asked 'what am I into', but to be honest, I doubt any of you have ever thought of anything I haven't experimented with.
Fetish number 2, in no particular order, is my positive delight in exposing men to being in a more feminine sex role in the bed. Not crossdressing or sissification, though that of course is a delight, but in fucking them like a girl. Choking them. And best of all, using my wide selection of toys to get them to experience all the thrills only a woman knows.