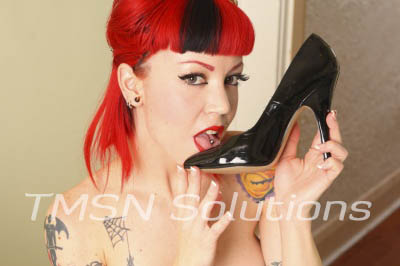 844-332-2639 ext 205
Hey. Like shoes? Like shoe worship?
I fucking love shoes. Fetish heels. Pumps. Boots. Strappy. Spikes. Ponyshoes. Ballet heels. I love them all, retro, chic, glam, couture. I basically worship them, interested in a little shoe worship?
Just watch me right now. Make eye contact with me, Watch me lick them.
I bet you want to, too, is that what you want then, babe? To fucking do a little shoe worship and let me be your guide. Your sherpa of depravity, guiding you to yet another kink filled fetish fun. But of course, you have to ask a single question. Do you think your worthy enough to worship then actually, finally touch my shoes? Because I'm not sure you are, it seems like you're a poser.